Contact Us
The best way to make initial contact with us is by email. We endeavour to reply to all enquiries within a period of 24 hours. To reduce the amount of unsolicited emails that we receive, our full contact details are only released to potential clients after their initial approach by email.
We do not reply to emails that appear suspicious. When emailing please provide us with your name and the name of your company so that we may verify your authenticity.
New customers are billed in advance, while returning customers in the UK have the option of setting up an account. We are able to accept payment by credit card, debit card, cheque or wire transfers.
Please be aware that credit card payments may be subject to a surcharge. BACS and payments by cheque are not subject to any surcharge.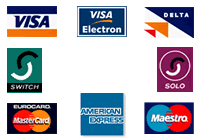 Contact Emails

To minimise the amount of spam that we receive, we do not publish direct contact details of our staff. Please send an email to our general Inbox and a member of our team will handle your enquiry.
Material Harvest Ltd.
St John's Innovation Centre
Cowley Road
Cambridge CB4 0WS
United Kingdom